Robotic Surgery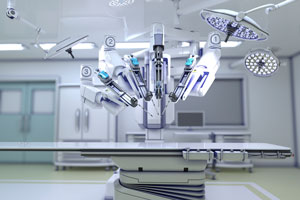 Dr Koshy is one of the first few robotic colorectal surgeons in New South Wales , who started performing Robotic Surgery since 2013 in Westmead Hospital, Sydney.
We now have the latest Da Vinci Xi robot in Newcastle. Therefore all cases are performed locally
I am a Robotic Procter to assist surgeons in their initial robotic cases. I travel on a regular basis to Sydney to Procter Colorectal Surgeons.
Robotic Procter: A Procter is an experienced surgeon in the field of robotics who supervises surgeons starting robotics to make sure they have achieved a safety standard and guide them to ensure patient safety resulting in overall safe surgical outcomes.
Related Topics: