Dr Anil Koshy
Colorectal & General Surgeon
M.B.B.S, M.S (Syd Uni), F.R.A.C.S
(Recertified for Endoscopy & Colonoscopy 2019)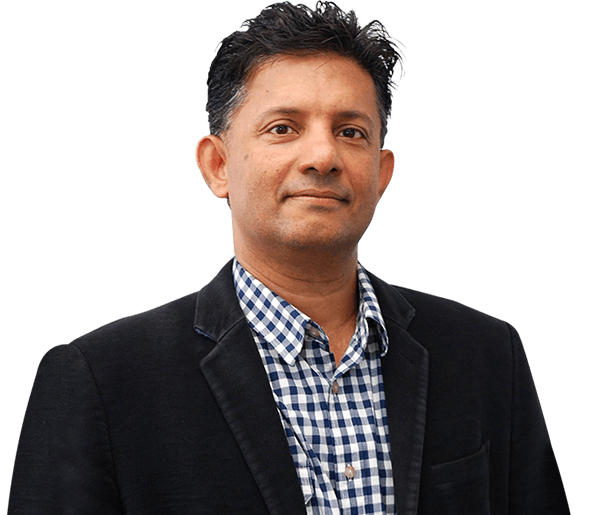 Dr Anil Koshy is a specialist Colorectal and General Surgeon, a fellow of the Royal Australasian College of Surgeons (RACS), a member of the Colorectal Surgical Society of Australia and New-Zealand (CSSANZ), a member of American Society of Colon and Rectal Surgeons (ASCRS) and is accredited with the Gastroenterological Society of Australia (GESA) for gastroscopy and Colonoscopy. He completed his master's in surgery at Sydney University, and has had extensive surgical training in the management of colon and rectal cancer surgery, Complex locally advanced colon and rectal cancers including exenteration and pelvic cancer surgery having worked at the World's most renowned Tertiary referral bowel cancer centres, Royal Prince Alfred (RPA) Hospital in Sydney, and John Golligher Colorectal unit, Leeds (UK).
Dr Koshy is committed to providing you with the latest safe, minimally-invasive surgical techniques, including endoscopic surgery, and transanal endoscopic microsurgery (TAMIS). He is also a keen advocate of key-hole colorectal surgery. Dr Koshy also performs robotic surgery for colon and rectal cancer including rectopexy using the Da-Vinci robot with this new technology allowing for better 3D vision, and more precise surgical technique.
Qualification
MBBS, MS Research (Syd Uni), FRACS, Member CSSANZ, Member ASCRS, GESA Certified for gastroscopy & colonoscopy.
Following the completion of his general surgical training at RPAH, Dr. Koshy gained entry into CSSANZ training which is a national training program for Colorectal surgery. Entry into this program is highly competitive and the training is of very high quality. This is the only recognised training program for colorectal surgery in Australasia and is very well regarded throughout the world.
Specialties
Colorectal Surgery
Academic Profile:
FRACS part 1 OSCE Examiner
FRACS part 2 Trial Examiner
FRACS Interviewer: For selection of Surgical candidates to the fellowship program for entry into surgical training
FRACS ASSET course instructor ( Australia & New zealand Surgical Skills Education and Training program):
Key hole surgical skills trainer for surgical registrars
Minimally Invasive workshop for surgical residents: Hunter area health
Newcastle University Examiner: Final year medical students OSCE exams
Newcastle University: Conjoint lecturer
Reviewer for Australia & New zealand Journal of surgery
CHASM (Collaborating Hospital's Audit of Surgical Mortality) 1st and 2nd line assessor.